Certified Organic
MACADAMIA ORCHARD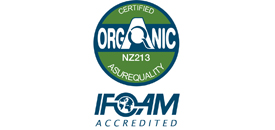 Macadamia Holdings is situated in the beautiful foothills of the Waitakere Ranges, an environmentally protected area of Auckland.
Established in 1984, our orchard is one of the largest certified organic orchards in New Zealand. We are proud to be organically certified with AsureQuality. 
Our aim is to grow and process macadamia nuts of exceptional quality without compromising the environment. Our environmental policy is to promote the healthy use of soil, water, and air as well as minimise all forms of pollution that may result from horticultural and manufacturing practices.
Macadamia Holdings is unique in that we encompass the entire operation—from large scale growing to processing to marketing the finished product.
Sustainability & No waste
We care about every part of our process, which is why we focus on sustainability in all areas of our work and don't let anything go to waste.
We've adjusted our combustion to automatically reduce emission.

Our drying room boiler has been designed to run predominantly on orchard waste (tree prunings and macadamia nut shells).

Our computers monitor the drying room, ensuring both energy and cost efficiency.

Smaller orchard pruning, nut husks, and chicken manure are composted and returned to the trees as mulch.

We make our own fertiliser—no chemicals, just all natural.

We use macadamia nut shells as gardening and roading materials.
We are always looking for ways to refine our operation and become more environmentally responsible.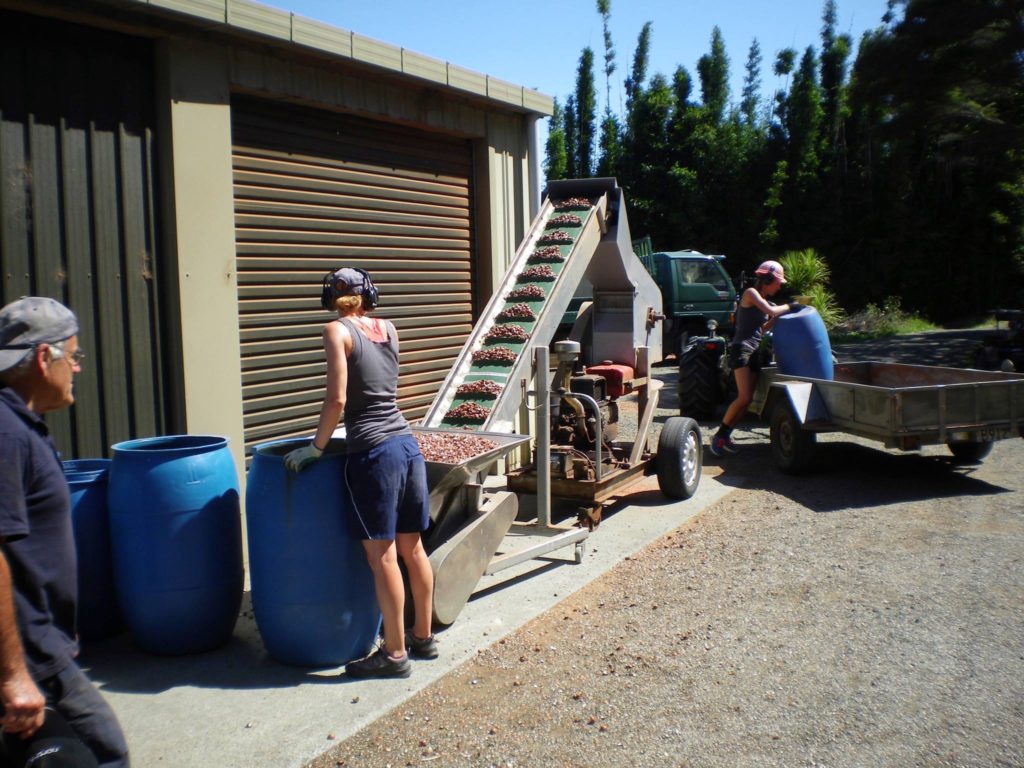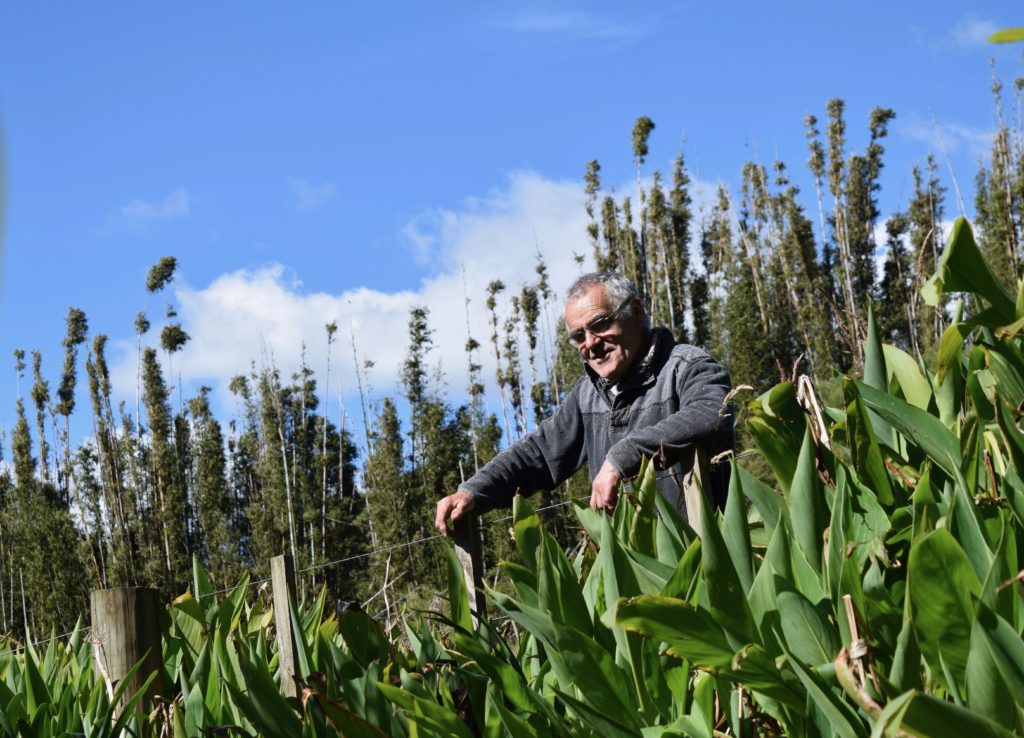 Macadamia Holdings began as 10 hectares of undeveloped, gorse-covered land. In the mid-'80s, John Brokx and Sue Vause bought the block and gradually cleared the area and planted shelter belts while they both worked full-time jobs. 
Initially, they planted 200 macadamia nut trees as a trial. Since then, the number has steadily increased and now stands at about 2,500 trees.
After 10 years, John and Sue decided to grow organically as they were keen to improve the health of the soil and ultimately grow exceptional nuts without compromising the environment.
Today, Macadamia Holdings stands as a modern, licensed macadamia nut processing plant.
Native to Australia, the macadamia nut is now grown in many parts of the world, including New Zealand. It was named after Dr. John Macadam, a scientist, philosopher, and politician.
The macadamia nut is a member of the proteaceae family. The tree itself is a large evergreen that can grow to 20 metres if not pruned. There are two edible species – the pink flowering Tetraphylla and the white flowering Integrifolia.
Macadamia nuts have a green fibrous husk outside a hard brown shell, and within the shell is the creamy white kernel.
Macadamia nuts are a high-energy food than can reduce cholesterol, lower the risk of heart disease, aid digestion, and promote bone and brain health.