At Macadamia Holdings, we love hosting WWOOFers from all over the world! WWOOF stands for World Wide Opportunities on Organic Farms, or Willing Workers On Organic Farms.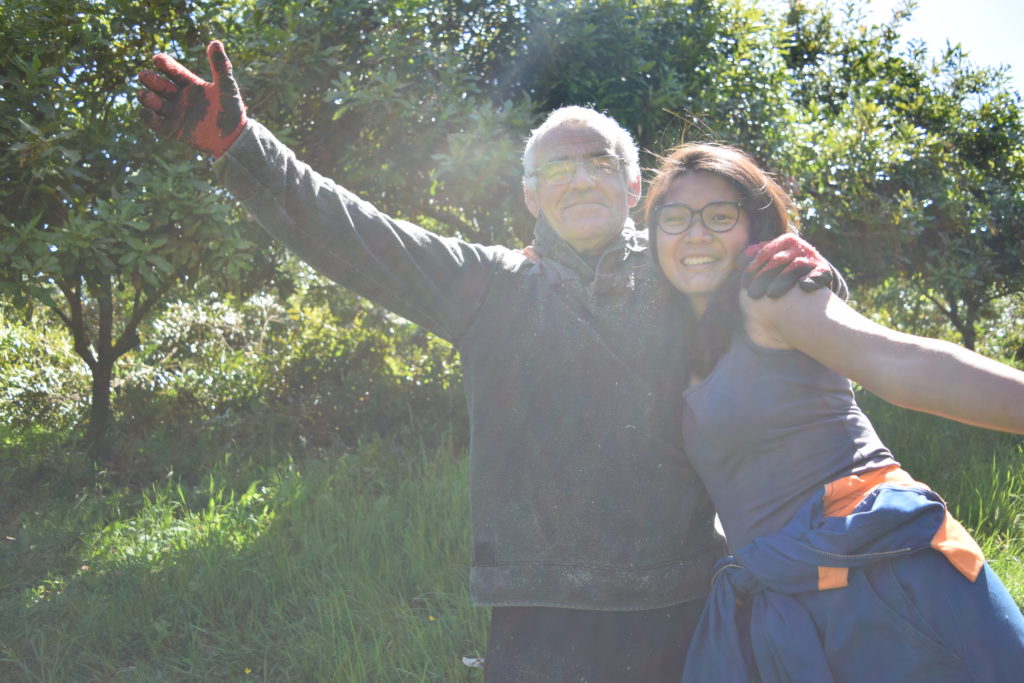 "I think you are the perfect representation what WWOOFing is about: Connecting and learning from each other! I have not only learned many interesting aspects about organic farming and macadamias, but also much about myself during this great time. I will take your saying for my further travels with me: 'Life is too short not to be happy. So be happy!'"
"…how interesting it is to see a 'zero waste' farm and how they built it during 30 years… I wanted to come to NZ to see the Kiwi way of living and what we experienced here was our best NZ part, and the best WWOOF I've ever been."
"Sue and John grow macadamia nuts with affection, and although they are involved in everything from growing to processing, they never compromise the processes. That's why their organic macadamia nuts are good quality."
"Firstly, the place is incredibly beautiful, rich, peaceful. I got to learn many things on the farm but also on myself and my capacities… Your farm does not only create macadamia nuts but also creates a lot of amazing relationships."
"We enjoyed the variety of work — packing & processing nuts, chipping bamboo, and a little weeding… If you want to work on an organic farm in a beautiful area, with wonderful hosts, then this is the place for you!"